​ ​ ​ ​ ​ ​

​​

SHERLOCK HOLMES' LONDON

The map below is a static sample of a larger internet map containing all 400 Sherlock Holmes sites in London. You may preview the full map by clicking on the book cover below and using Amazon's "look inside" feature to reach the book's map page. There, a mouse click on the maps title will open the full map. The map legend, on the map's left, can be collapsed by clicking on the legend's small vertical three-dot symbol. Then, a click on one of the map's Sherlock Holmes figures will open an illustrated text box explaining the adventure significance of that place. Those interested in seeing a street-view photograph of each site should read the book's section explaining the procedure.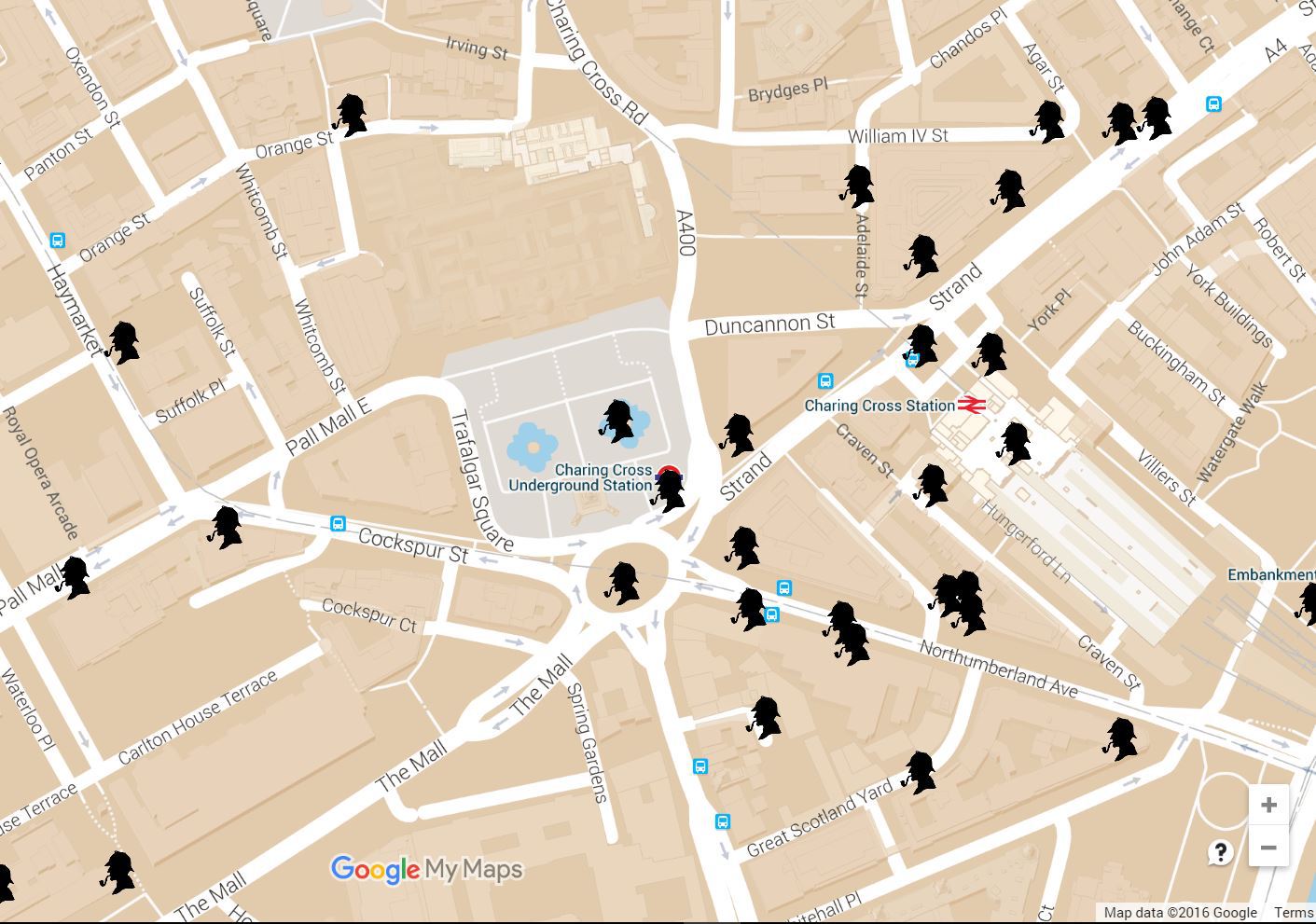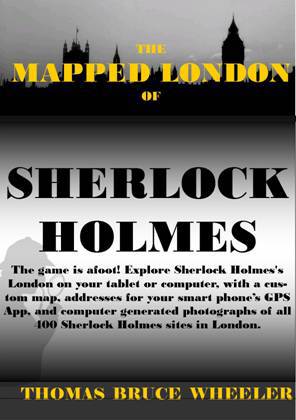 The Mapped London of Sherlock Holmes e-book ( Amazon.com , $5.99) allows you to explore Sherlock Holmes's London on your tablet or computer, with a custom map. In addition, the book has addresses for your smart phone's GPS App, and computer generated photographs of London's 400 Sherlock Holmes sites. The game is afoot!